Celebrations of Life & Memorials
Create a peaceful environment with live piano music
for your loved one's Celebration of Life.
The right music can provide comfort and peace. Memorable music creates the intimacy of shared joy, laughter, and even tears.
I provide the personal touch of live piano music that can more powerfully communicate emotion and allow people to work through what they are feeling in the moment. Memorial guests of your loved one can interact with live music, allowing them the shared experience of grieving.
Contact me today to book your free consultation.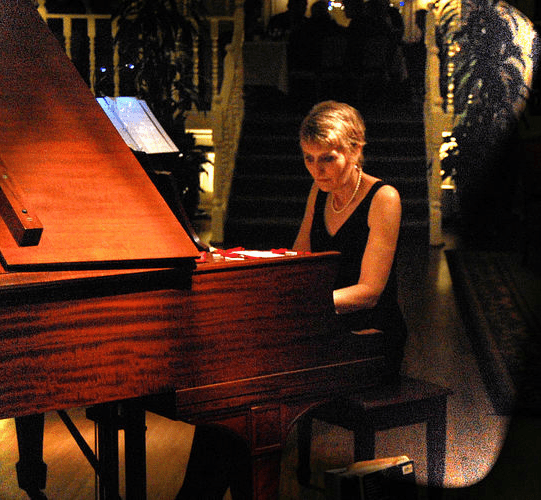 Listen to more of Linda's wonderful piano music:
Choose the music you love!
Do you have music that has special meaning to you? Perhaps you remember music from your childhood that you want to bring forward with you on this special day. Maybe a song that brings back memories of a missing loved one, or a song that is a favorite of your Mothers.
My years of experience also allow me to adapt to the unexpected interruptions or delays that can possibly occur on your wedding day. Weddings are known for the unexpected!
What people are saying . . .
Caring, Gentle, Lovely!
Linda provided the music for the unexpected memorial for my youngest brother. Her kindness in helping me to select just the right music, her compassion regarding the difficult circumstances of his passing, and her willingness to continue the service over the time (because key family arrived late to the service) was just such an incredible gift. She played Beethoven, Mozart, and a favorite hymn of an ancestor to bring beauty and life to an otherwise very difficult service. Her playing was lovely, and everyone remarked on how much beauty it brought to the service. I thank you from the bottom of my heart, Linda, for being the gracious and lovely musician and human that you are! I would not hesitate to engage Linda's services in any setting, as her presence is extraordinary. Sabrina, June 17th, 2023
Sabrina
Lovely, song-filled memorial service.
Linda is marvelous! She is such a talented musician and caring human being. She helped our family put together a lovely, song-filled memorial service for our late mother. She accompanied us on the piano, and helped us to sing the various hymns and other songs that were special to our mother and that we had selected. She made helpful and gentle suggestions for the memorial event in a way that enhanced our celebration of our mother's life. Everyone in our family and all our friends were delighted by her work. We recommend her without qualification.
Grace
Just as I hoped.
Linda's performance at the Celebration of Life for my husband was just as I hoped. She played the variety of songs we requested which included classical, show tunes, big band and background. She made the arrangements for an excellent singer to accompany her during the ceremony. Linda is flexible and easy to work with. We were all very pleased.
Connie