Advertise your business with piano music!
Get a week of advertisement and business promotion
with Notes of Celebration's Business Music Sponsorship!
Let's Make Your Event Sparkle
with the Elegance of Live Piano Music
I'm a wedding and event pianist who plays the music you love, providing a meaningful and emotion-filled memorable experience.
Contact me today to book your complimentary consultation.
Do you have a favorite song that makes your heart beat a little faster?
Is there a song that has special
meaning for you?
Would you like to hear that song on your wedding day or special occasion?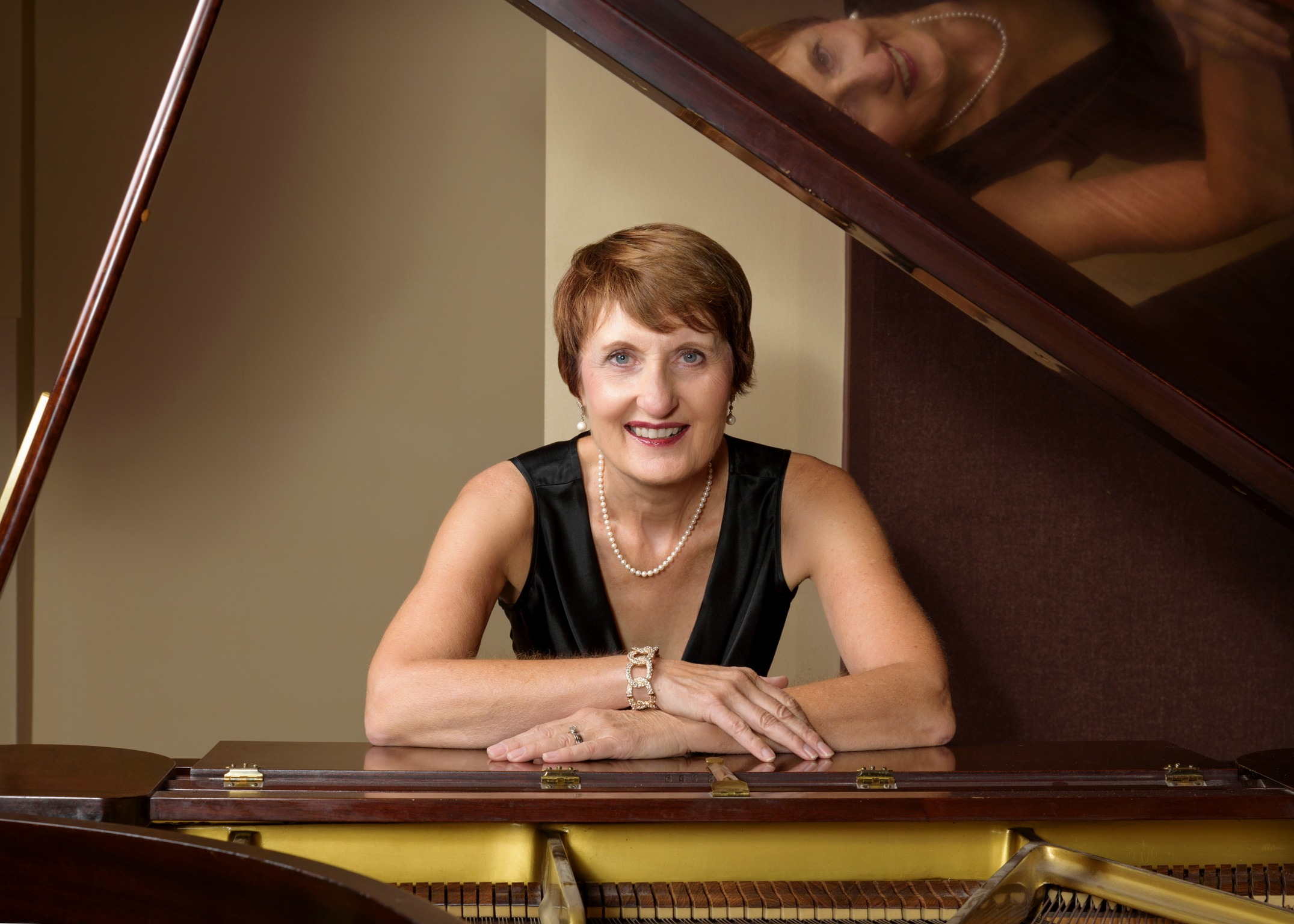 Linda's music has helped many families, businesses and groups set just the right tone for their special events, from weddings and memorials to fundraising dinners and recitals for retirement communities. She takes joy in her professional musical performance of both classic and modern instrumental music – as a seasoned piano player, she can quickly learn that special piece of music that means so much to you or a loved one. Her calm professionalism and sincere engagement can help bring comfort and peace throughout the planning and performance to you and your guests.
What people are saying . . . .
A magical experience
Linda Smith is not only an extremely talented pianist, she is wonderfully professional and accommodating.   She went above and beyond in accompanying  my daughter who sang at our wedding and was flexible with her schedule.  We would highly recommend Linda for any occasion.  She worked closely with us to help us set the right tone and pacing for our wedding ceremony and dinner.  She offered her own musical insight and suggestions which really supported the feel of the day.  She definitely was a part of making our wedding a truly magical experience.
Chris, February 2013
A special touch
Linda, was incredible. I reached out for my wedding with less than a week notice, and Linda was quick to respond, professional, and easy to communicate. She and the violinist arrived on time to set up. There were changes made on the day of the wedding by my family, from what Linda and I had agreed on prior, and she was so flexible and kind. Thank you Linda for providing a special touch to Felipe and my wedding.
Ally & Felipe
August 2020
An elevated elegant experience
Linda transforms our wedding events into an elevated elegant experience.  As a Bridal Boutique owner, we couldn't imagine having an event without her, including our own wedding!  She is truly talented and graceful in everything she plays and does!  A beautiful human being and an extraordinary musician.  Thank you, Linda, for such grace.  We proudly recommend Notes of Celebration for any event!!
Kynda
Bridal Boutique Owner
Made our wedding feel grand.
Linda played piano so beautifully at my micro wedding recently. She had a wide repertoire of songs to choose from and is even able to learn new songs by request for the event. Linda was professional, friendly, and patient with us in all communication and so sweet and warm in person as well.  Her music made our micro wedding feel grand. After growing up hearing classical music at home, Linda's piano playing brought me comfort on what can be a stressful day.  Our guests loved it as well.  I recommend Linda to anyone looking to hear beautiful music on their special day.
Dorothy
April 2022
The music was a big hit.
We enjoyed working with Linda leading up to the wedding and were very pleased with her performance and professionalism on the day of. The music was a big hit with our guests and Linda was crucial to that, from music for seating the guests to the two of us walking out to "Take Me Out to the Ballgame." Our day was perfect! Thanks to Linda.
Sarah
Encouraging throughout the process.
Linda was great to work with from the beginning. She learned the music we wanted for our ceremony and had no issues with it. She was very encouraging throughout the process. Very flexible and her price was just right. The guests loved the sound of the piano/violin. We would hire her again!
Audrey and Curtis
Accomplished and skilled pianist.
An accomplished and skilled pianist, Linda was also kind and gentle. My dream was to walk down the aisle to 'At Last' by Etta James and Linda played it perfectly! I got goosebumps! She prayed with us in the bridal room, an unexpected but welcome addition to the morning. She replied promptly to questions/suggestions for the songs. She has an elegant presence, very classy. I would highly recommend her for any event!
Maria
Ceremony went very smoothly.
We had a wonderful experience with Notes of Celebration! From the first point of contact Linda was so helpful and kind! She was familiar with every song we liked, the ceremony went very smoothly, and she played with her heart! She was quick to reply; she met with us and played many songs - it was so relaxing! We were so happy to have her on our special day!
Suguei and Ian